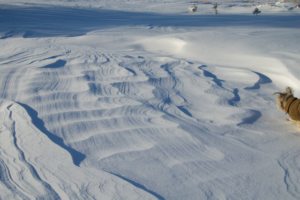 Winter finally arrived "for real" yesterday. I live in an area that has four seasons each with it's own personality. I admit to feeling a certain amount of rightness as I shovel heavy snow off the deck. As it should be. It is the 15th of January and this is our first significant snow. The deck that runs along the south side of the house was one huge drift several feet deep. With steady, deliberate, shoveling it took an hour to clear. I moved on to the east side deck and it's thin layer of hard packed crystals. Not as much work, but, I was waning.
"What needs doing?" "Do I stick with it and be done?" "Can I come back later?" "Will I come back later?" "Will I be too worn out?"
The task is before me and my brain is spinning out. I do this. Seemingly often. Come up against a softening of will. Inspiration fades, weariness creeps in. Intention slips. I desire to sit with a cup of tea reading my novel. It is the internal wrestling match. One that stalls forward motion and steals energy. Spinning out is one of the great nemeses of achieving almost anything. Or I should say is one of the great nemeses. Period.
Looking at the snow packed deck I finally ask the right question. "What do I want done?" Clear door to steps and the steps. Good. Decision made miraculously I feel energized. That's the way of it. Make a decision. Choose. Even if I had chosen to hang it up and go take a break the spinning cycle would be broken. In short order the section of deck and steps were cleared.
Earlier in the week I was spinning over a different matter. Over the last year or so my Mother has needed support with daily living. Her energy and physical ability is in decline. Recently the frequency of care visits needed has increased. I thankfully share caring with my brother and we are looking into home care agencies. Still, I was feeling stressed. Feeling like I couldn't keep up. My goals for business growth felt threatened by the time I needed, and would continue to need, to give to my Mother. I was spinning. Annoyance at being in this situation followed swiftly by guilt. I felt squeezed. A little panicky. "What about my goals?" "What if I don't have the stamina?" Etc.
Journaling through these thoughts I, again, made a decision. I decided "I have what it takes." I am capable. I CAN do this. I will be able to do my duty as a daughter and support my Mother. I will also stay in motion to meet my business goals. The shift in thought (decision) released the anxiety I was holding. A door to flow, possibility, and belief opened.
I think this is what some think of as mind set. How are you approaching what is before you? What is your perspective? If you are caught up in the vortex you are just spinning. You are losing time and energy as doubt, fear, and stress hold sway. When you make a decision, choose a direction, pick an action step (and take it) the vortex vanishes. Confidence, flow, inspiration, joy and positivity fill your being. Possibility rules. It feels oh so much better!
Do I spin out? Yes. Would I prefer not to spin out? Yes. It is, however, part of the human existence. There will never not be another potential to spin. What I celebrate is the ability to be aware when it is happening. I celebrate that other options are present. I can make a decision. In deciding we shift to a higher frequency. We access our reserves. We claim our greatness.
For Your Best Possible Self
Coach Christine Clark